We are a strange yet open and inclusive choir that meets in leeds. We come from all over the place, and try to act more like a band or a gang than a choir.
we sing our own songs, about the world immediately around us, about inequality, hope, and tory politicians. we have two albums and various other bits and bats available for purchase here on our shop page. we also have our own zine 'commontary' (available from the shop page) and a commoners allotment. for more information about us, about who we are and what we do, look around the website.
Commoners choir also have a facebook page (where we post news of upcoming events etc), a youtube channel full of videos and short documentaries about what we've been up to, and a patreon page.
COMMONERS choir are happy to invite you to join us – read the manifesto, come to a rehearsal, and see what you think: information on when and where we meet on the rehearsals page.



A NEW VIDEO (BELOW): Commoners Choir's response to the Police, Crime, Sentencing and Courts Bill.
Clauses 54 to 58 of the new Bill relate to protests (of more than one person). They effectively ban protests. They do so by giving the police and the Home Secretary new powers which give them the ability to ban protests on grounds which are drafted so widely that they could apply to any meaningful protest. The only kind of protests which are likely to be allowed to go ahead are those where the authorities support the aims of the protest.
Under the current law, the police can ban or impose conditions on a protest if they reasonably believe that the protest may result in serious public disorder, serious damage to property or serious disruption to the life of the community. But under the Bill, the grounds for the police to ban or impose conditions are dramatically widened so that they include, among other things, the noise made by a protest. It would be sufficient under the Bill to ban a protest if the noise generated by the protest "may have a relevant impact on persons in the vicinity" and "that impact may be significant".
In practice, the Bill would allow the police to ban any protest which generates noise, which is to say, basically any protest. As the Good Law Project has noted, "It is difficult to escape the conclusion that an attack on the making of noise is a disguised attack on the very nature of the right to protest." The Bill also gives unfettered power to the Home Secretary, currently Priti Patel, to define the meaning of certain key definitions. She could do this, after the Bill becomes law, by ministerial regulation, with minimal parliamentary oversight. That in itself is highly disturbing. Clause 59 creates a new criminal offence. Among other provisions, it provides up to ten years imprisonment for causing someone to suffer "serious annoyance" or even for putting someone at risk of suffering "serious annoyance". One likely purpose of this oppressive provision is to scare people away from joining protests.
PLAY LOUD!
Commoners Choir video, 'Listen!' – this time a collaboration with a big bunch of friends who stepped in to sing (and play) along. See full list of special guests below the film, along with an explanation of how and why we came to write and record the song.
Listen! By Commoners & Co • Directed and edited by Carolyn Edwards & Phil Moody
Featuring Commoners Choir with a host of voices in support of the 'Let The Music Play' Campaign, March 2021
Listen! written by Boff Whalley and Commoners Choir • Mastered by Phil Snell
For this song, Commoners Choir has opened its ranks to singers and musicians across Britain, to join us in singing a song for all those who work in the music industry, whose livelihoods are being wrecked by an ignorant, elitist government that cares nothing for art and artists.
In January, news was leaked (and subsequently confirmed) that during Brexit negotiations the British government had rejected an EU offer of free movement for musicians in Europe. This limits and denies musicians' ability to tour without mountains of paperwork and complex restrictions in each country, at each border.
At the same time, it has been abundantly clear that over the past year of a crippling pandemic, there has been a complete refusal by this government to adequately support musicians and the music industry as a whole, including venues, technical workers, record shop owners, tour and festival organisers. Musicians – along with many other artists – are being been sidelined and ignored.
Campaigns supporting musicians:
Stagehand – stagehand.org.uk • Backup – backuptech.uk • Musicians Union Hardship Fund – musiciansunion.org.uk
Let The Music Play – ukmusic.org • Save Our Venues – saveourvenues.co.uk • I Love Live – crowdfunder.co.uk/i-love-live
Special guests:
Nick Harper • Findlay Napier • Lou Watts • Beccy Owen • Robb Johnson • Mike Harding • Kirsty Martin • Steve Ignorant • Tony Wright (Terrorvision) • Michelle Plum • Nick Hall • David Eagle (Young 'Uns) • Danbert Nobacon • Tracey Curtis • Rowan Godel • Ray Hearne • Jo Freya • Jim Boyes • Lee Goulding (Merry Hell) • Bob Kettle (Merry Hell) • Neil McCartney (Merry Hell) • Mik Artistik • Neil Ferguson • Jay & Erin (Nervous Twitch) • Jen Pugh (Astraluna) • Anna Bluston • George Daniel Long • Rory McLeod • Rich Huxley (Hope & Social) • Phil Snell • Joe Solo
Here's our Xmas present to you all! 'The Santa Claus Army', a seasonal tale of festive goodwill and revolutionary action. And with this we end a miserable year of cancelled gigs with another singing-together-apart recording, 50 or so Commoners recording their parts in their kitchens, flats and living rooms... all together now, "ho, ho ho!"
Kaveh's Heart Song tells the story of one person who escaped persecution and found a home in Britain. His response to the way he was helped was to train as a heart surgeon. This song is about one person's story, but there are millions of people around the world who have to up-sticks and move all the time. Some of them arrive here in the UK and as Commoners, we welcome them all. We recognise that some of us are ourselves migrants already and that any of us could face circumstances that force us to move. From our perspective, people arriving in our communities enrich them and make life better.
The lyrics were written by Sarah Woods, the film made by Phil Moody and Carolyn Edwards in collaboration with land artists Sand In Your Eye.
'These Are The Bastards' (below) is Commoners Choir's third lockdown video – the perfect partner to our 'These Are The Hands' song (see below).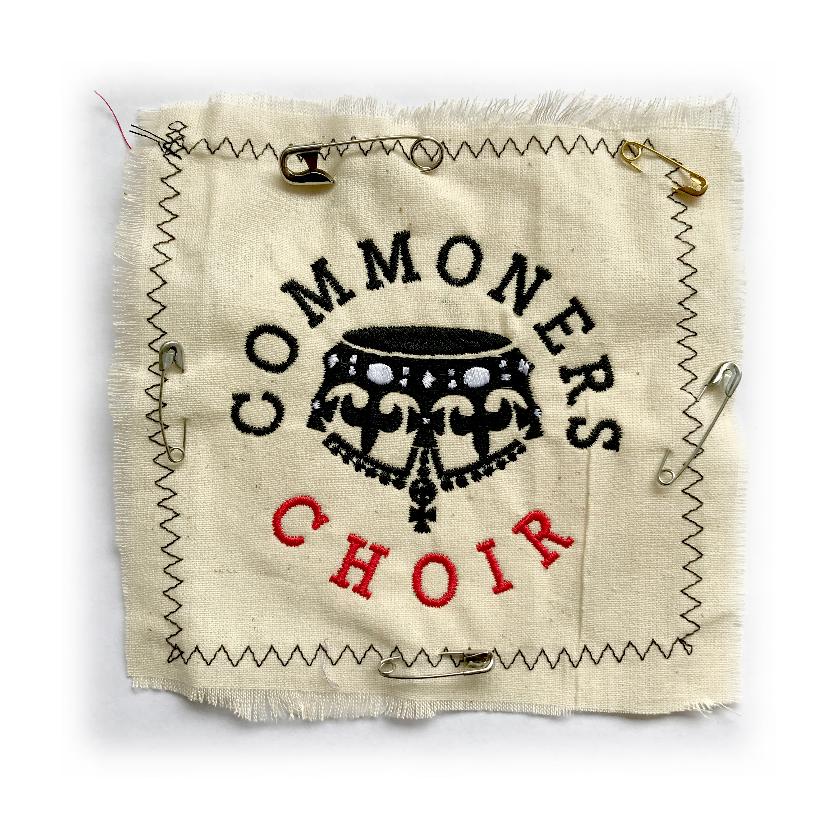 We've set up a Commoners Choir Patreon page!
For those of you who have no idea what that means, let us explain –
You may know who we are and what we do – we're Commoners Choir and our aim is to keep testing the perceived normal of what a choir does. You'll find us collaborating, walking, banner-making, re-enacting, recording, protesting, filming, teaching, disrupting and yes, singing. We are constantly striving to challenge our own boundaries and create events that celebrate collective achievements. We aim to react to the ever-changing world and reflect and question it in song. We want to be a collective voice with a shared vision, but one that doesn't rest on its laurels. We actively seek out stories and ideas that need to be shared.
Patreon is an online system whereby you can support and be part of what we do. By donating and being a Patron of Commoners Choir you will be helping to sustain the day-to-day inspiration to write, to think, to plan, to create, to tour. You can support us to think bigger than we already do. Donations start from as little as £1 a month.
By becoming a Patreon supporter you will be contributing to the choir's ambitions and will also connect yourself firmly into the strange and fascinating world of Commoners Choir. Once you decide to be a Commoners patron you'll have access to up-to-date blogs about what's happening now and in the immediate future, films of our rehearsals, recordings and video-making, a full, fascinating and interactive History of Commoners Choir, and the chance to hear songs and ideas as they develop. We'll send out specific and special Patreon gifts, you'll get the first look and listen to everything we do and we will invite you to feed back on any of the diverse projects we are planning.
In short, becoming a Patron will give you access to our work and will connect you to its development. Patreon is a way for anybody to help with the nuts and bolts of our work, to keep the fire in our bellies and the melodies on our tongues. Commoners Choir is made for these strange and confusing times and in the middle of this madness we want, with your support and input, to continue to be a sane, invaluable and even louder voice.
June 2020
Here's a lockdown film, 'These Are The Hands'. Based on / inspired by a poem written by Michael Rosen, it's a song we wanted to hold in our heads while we all applauded the people who were doing the work to help us all through the pandemic.
The song was written by Boff and Commoners and was recorded by the choir in their separate homes on their separate phones and laptops and sent separately to be united, joined, gathered, merged and squashed together into a lovely whole. The film was made by Commoner Rachel Dean and was edited by Commoner Carolyn Edwards.
And here's the song and video for 'Singing Together Apart'. The song was written to try understand the idea that this huge bunch of people were suddenly no longer able to meet and sing together. The sheer physicality of 70+ people in a room, singing, is impossible to emulate on screens, separated and distanced.
But recording this song in our kitchens, living rooms and gardens and then being able to see how it can come together to make a proper Commoners Choir song is a way to remind us of how we can still, through all this, be a shouty, laughing, gang of a choir.
The tune is vaguely Italian, inspired by the lovely films of Italians in quarantine singing together on their balconies.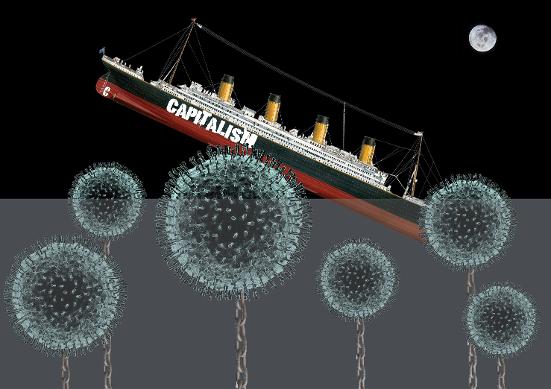 I Get Locked Down, But I Get Up Again
I know it's cheesy but I'm allowed to use that heading, aren't I? Surely?
As the social distancing and self-isolation enters its third week, I'm stuck on a quote by George Monbiot –
"You can watch neoliberalism collapsing in real time."
However awful the pandemic is turning out to be, and however grim our forecasts for capitalism's response once we're out the other side, it's clear that communities – all sorts of communities, from workplaces to streets to online friendship groups – are pulling together right now in a way we haven't seen on such a scale before. Socialism and community are working to get us through this while capitalism is floundering.
I have no idea if, as we eventually head out blinking back into the streets and pubs, we'll all remember how the wealthy and powerful failed to act decisively and early because they were scared of harming the great god economy. But I'm hoping that, at least, we will remember how strangers started to connect and become friends, people on the street we'd never even said hello to. I'm hoping we'll remember the way we revered and praised NHS workers and that the memory will drive us to make sure the NHS is valued, rewarded and above all protected.
I've been part of Commoners Choir for several years now, and along the way I've thought long and hard about exactly what it is about this choir that keeps us all coming. Here's a neat list:
1. It's a place to sing together, because we love singing. Singing in a group is demonstrably good for you. There are science-based academic papers and everything to prove it.
2. It's a place to socialise with like-minded people, physically, as an escape from the malaise of screen-based counterfeit community.
3. It's a way to express our anger, hopes and fears for the world around us, together – a way to shout about what's wrong and celebrate what's right.
These three things together are a powerful mix. All three involve community, sharing and kinship. So how were we to carry on this incredible spirit while we were all in our separate boxes, worrying about our own and our families' safety as we watched neoliberalism collapse on repeat play? Singing as a choir on screens didn't work. The software just wasn't clever enough to sync together 60 or 70 people's voices. We tried it. Someone recorded a small part of us singing together online, on Zoom, and I really hope you never get to hear it. Instead we decided to have our weekly Monday rehearsal meetings without the rehearsal bit – now it's Parish Notices, warm-ups, quizzes, ghost stories, jokes... there are upwards of 40 or 50 of us meet up and we look like Celebrity Squares but sound like a PG Tips advert. The one with the monkeys. Along the way we come up with plans and ideas and we somehow carry on as a beautifully chaotic choir.
And here's one thing that has come out of this: an attempt to write a song about singing together even as we're separated; a song for Commoners Choir to sing, separated physically but together in spirit. A sort of big online collaboration that depended on us all working together while we were standing in our own kitchens and living rooms singing along to voices we could only imagine.
As we sang separately, we filmed ourselves, all of us, and now both the song and the film are being put together. It'll be another week or so before it's edited and finished, but the result will hopefully be a demonstration of (as I said earlier) socialism and community working to get us through this. The song is called 'Singing Together Apart' and features about 60 voices. The tune is based on something traditionally Italian, in respect of those lovely little films of Italian people singing together across their balconies during this pandemic. Our film should be done soon, and we'll let you know when it is. So yes, we get locked down etc, and in this case we definitely are allowed to use the awful punning headline.
Oh, and we're still sending out copies of our new album 'Untied Kingdom' for as long as the Post Office workers continue to do their incredible work (all the hand-laced sleeves have been suitably quarantined for a couple of weeks). The tour we were in the middle of putting together will resume at some point later in the year – by which time our singing of 'Singing Together Apart' will hopefully be a marker for a time that's passed, a time when, in our isolations, we began to fully understand and embrace community.
Boff Whalley
New album 'Untied Kingdom' is now available to buy from our shop.
the limited edition version of 'untied kingdom' comes in a fancy-schmancy lace tie-up sleeve and is just over 50 minutes long.
the album is a state-of-the-nation look at this place we call home. it's not like the last album: it's better.
In an effort to keep you up-to-date with what's happening with Commoners Choir – and there's usually so much going on that half of us don't know, either – we invite you to sign up for occasional emails. When we say occasional, we mean it – news of upcoming gigs or music, no spam, no adverts for anti-aging cream. Obviously you can unsubscribe to this at any time.
There's a video of our song 'George Orwell Meets The Commoners On The Road To Wigan Pier', filmed up in the Yorkshire Dales when snow lay thick on the ground and we went yomping across the hills armed with map, compass and flag.
And another reason to shoot straight over to the Writing page is an exhaustive (and possibly exhausting, get yourself a cup of tea before you start...) round-up of how 2018 dealt with Commoners Choir. Essays on gigs, events, rehearsals and what-have-you by a wide assortment of Commoners.
There's a new section on the website – see the list of pages above now includes 'Study', which is exactly that: an academic study of Commoners Choir, its inception and its links to the radical history of singing and walking. It's written by Lisa Taylor (Leeds Beckett University) and is published in Leisure Studies, a collection of academic papers. It's called:
Real change comes from below: walking and singing about places that matter; the formation of Commoners Choir
...and is a detailed look at how this bunch of ne'er-do-wells came together almost three years ago to sing 'Get off your arse!' and walk up some big hills, all in the grand tradition of William Morris, the Clarion Clubs, and countless other determined folk.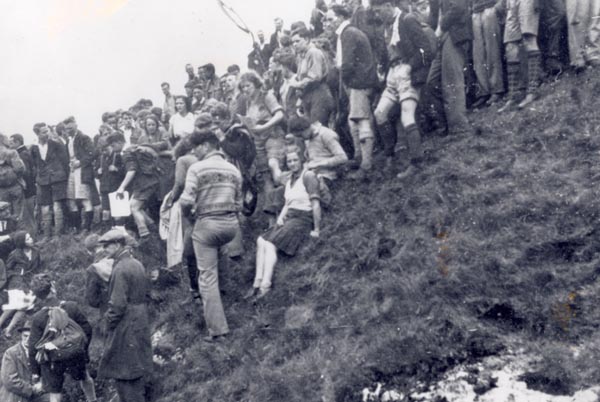 The 1932 Mass Trespass at Kinder Scout. Walkers stop near the summit to listen to some stirring speeches.
C h o i r a l S c r a t c h
7" vinyl EP
Six singalong Protest Songs in a fold-out sleeve –
Available now: See SHOP for details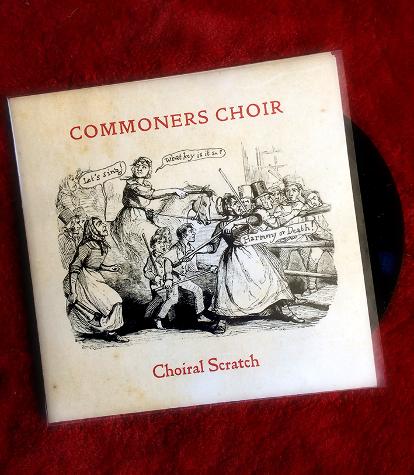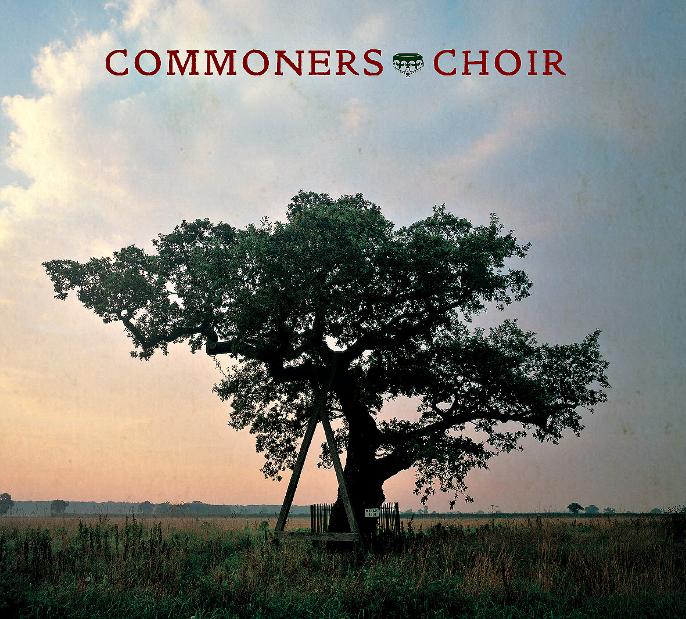 first album still available
21 tracks of protest, anger, humour and hope –
Commoners Choir's debut album now in the shops.
also available to order direct from
our
online shop
.
a short trailer for our first album
happy to say that the commoners choir tour of libraries was a real success (in whatever way you want to measure it). There's a write-up of it here.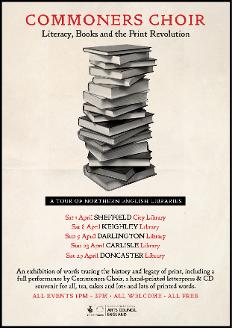 (ABOVE) A SHORT FILM by phil moody OF COMMONERS CHOIR'S tour of northern english libraries.
(above) 'mechanical movable type' • a short film of commoners choir's event at leeds central library, november 2016.
'boris johnson' BY COMMONERS CHOIR, february 2016 •
FILMING AND EDITING BY PHIL MOODY •
SONG WRITTEN BY BOFF WHALLEY, PERFORMED BY COMMONERS CHOIR
'three boats' by commoners choir, october 2015.
song written by boff whalley, performed by commoners choir –animation by josh sutton.
FOR AN ACCOUNT OF THE castleford boat trip, ALONG WITH PHOTOGRAPHS AND A SHORT DOCUMENTARY FILM OF THE DAY, SEE REHEARSAL/PERFORMANCE.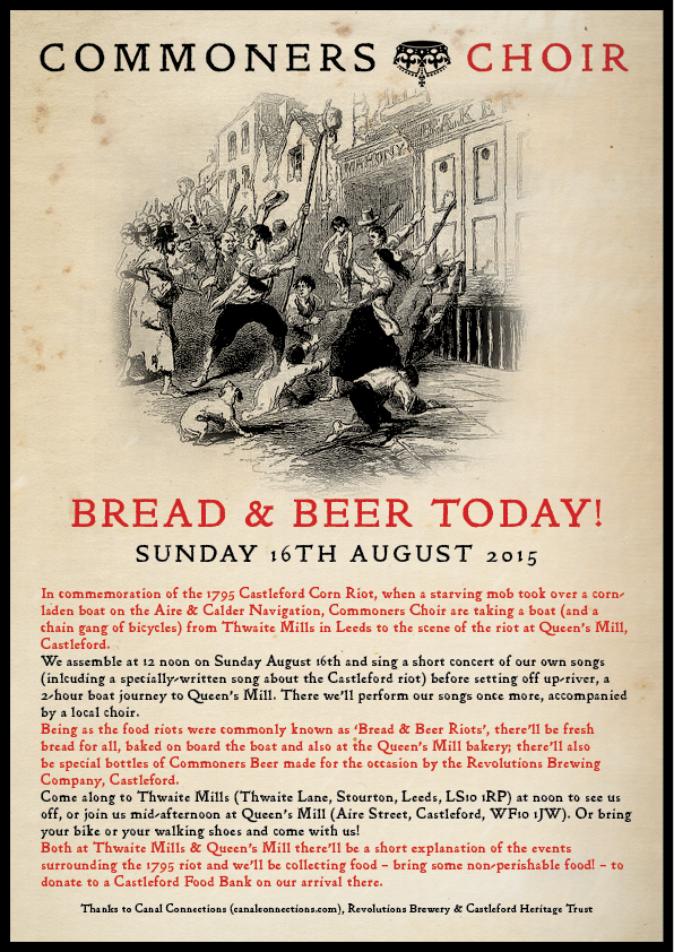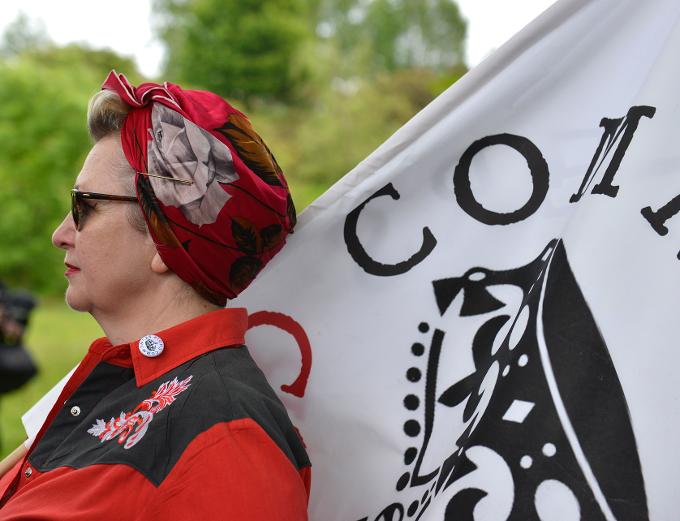 FOR AN ACCOUNT OF THE MAGNA CARTA COMMEMORATION EVENT, ALONG WITH PHOTOGRAPHS AND A SHORT DOCUMENTARY FILM OF THE DAY, SEE REHEARSAL/PERFORMANCE.
commoners choir (no 'the', no apostrophe) is a choir dedicated to singing about the world around us, its inequalities and injustices, and our (4-part vocal harmony) opposition to such injustice. commoners choir is also dedicated to reclaiming the fun of making a big noise together without lugging a vanful of instruments and amplifiers around with us. we're based in west yorkshire but we gather and sing wherever seems fitting. all together now (deep breath) –
writings, blogs and rants about commoners performances - as they happen - can be found on the writing page.