gigs, events, gatherings etc
ALL SHOWS IN 2017
September 3 • Album Launch, Sunny Bank Mills, Leeds (see flyer below for details)

September 23 • Wigtown Book Festival, Scotland

September 30 • Manchester Partisan Collective (Tory Conference)

October 6 • Ilkley Literature Festival

October 14 • Hartlepool Folk Festival

November 5 • Exeter Liberating Arts Festival
DETAILS OF ALL EVENTS MAY FOLLOW...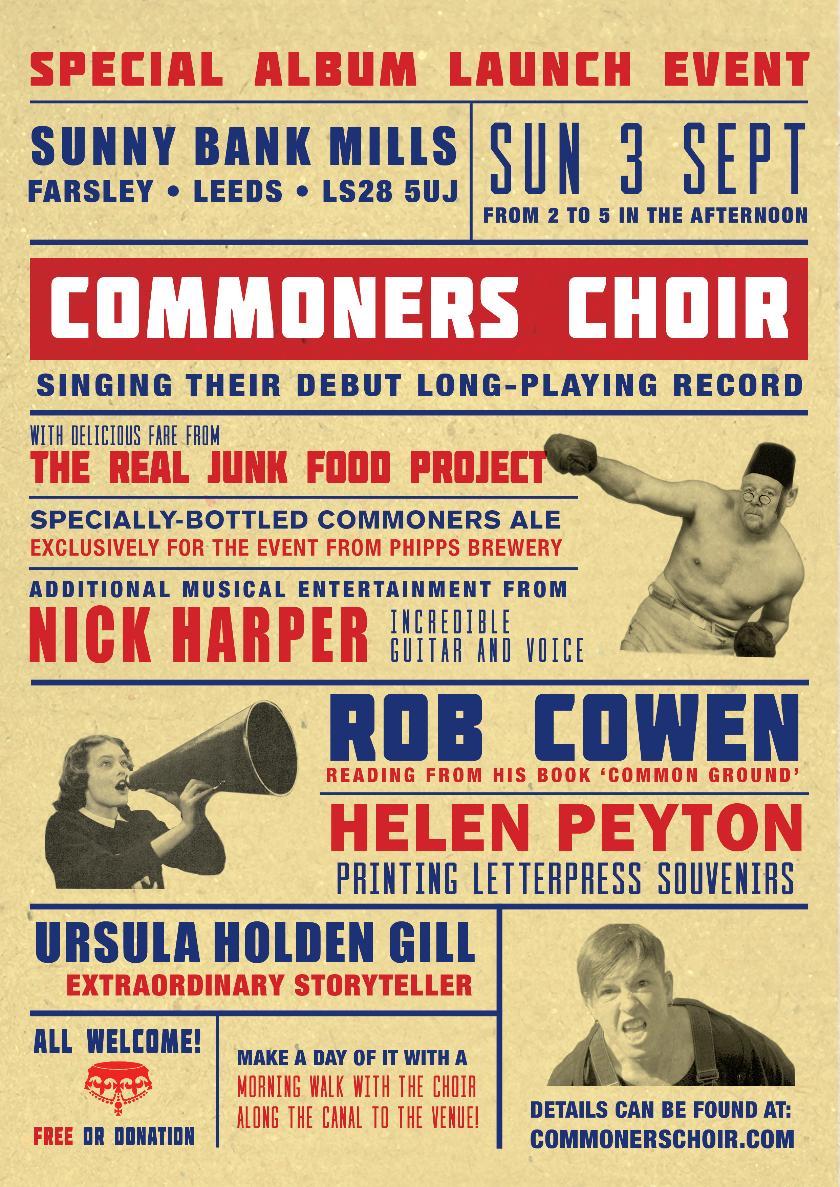 everyone is welcome to walk with the choir on the morning of the launch event. the walk will be around three miles of off-road paths to the scene of an 1812 luddite attack at low mills, rawden. rawdon mill.
more details here to follow.